Captain Duff became an Adelaide based ship-owner engaging in the trade between Australia and the Mauritius.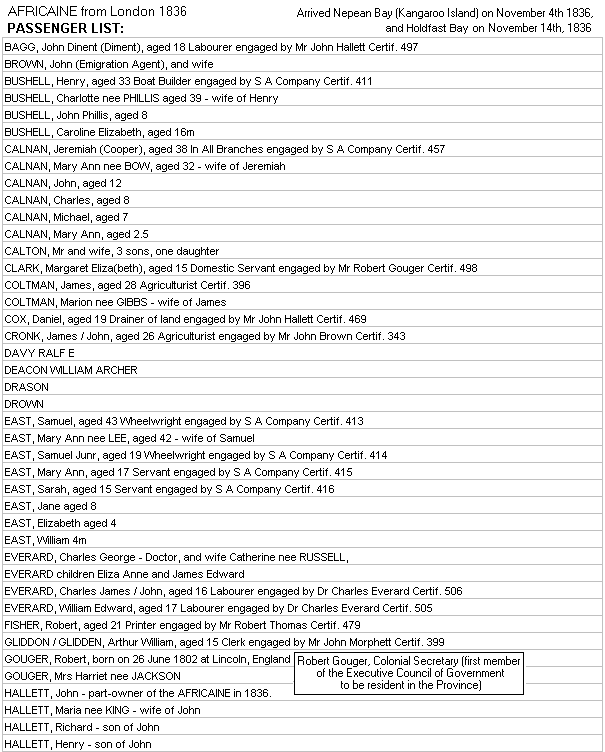 HILL, Joseph Augustus aged 16 a Printer engaged by Mr Robert Thomas (Certif. 347)
HILL, Henry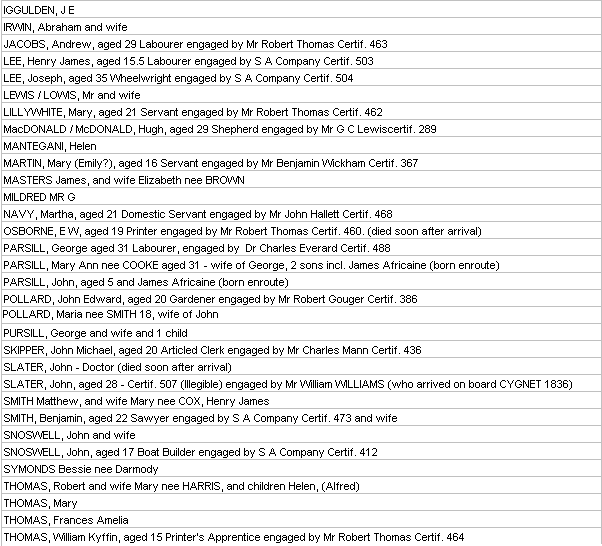 diarysearch.co.uk/Subweb/1836ad.htm lists the following:
THOMAS, Mary Harris (1787-1875)
Travel diary of the voyage from England in the "Africaine"; her children's illness on the ship;
arrival near Adelaide; first days living in tents; continued in her letters - H630.
The Diary and Letters of Mary Thomas (1836-1866); Being a record of the early days in South Australia
edited by Evan Kyffin Thomas. Adelaide, W.K.Thomas.
Miss Thomas, youngest daughter of Robert Thomas and his wife Mary, became Mrs Mantegani (photo).