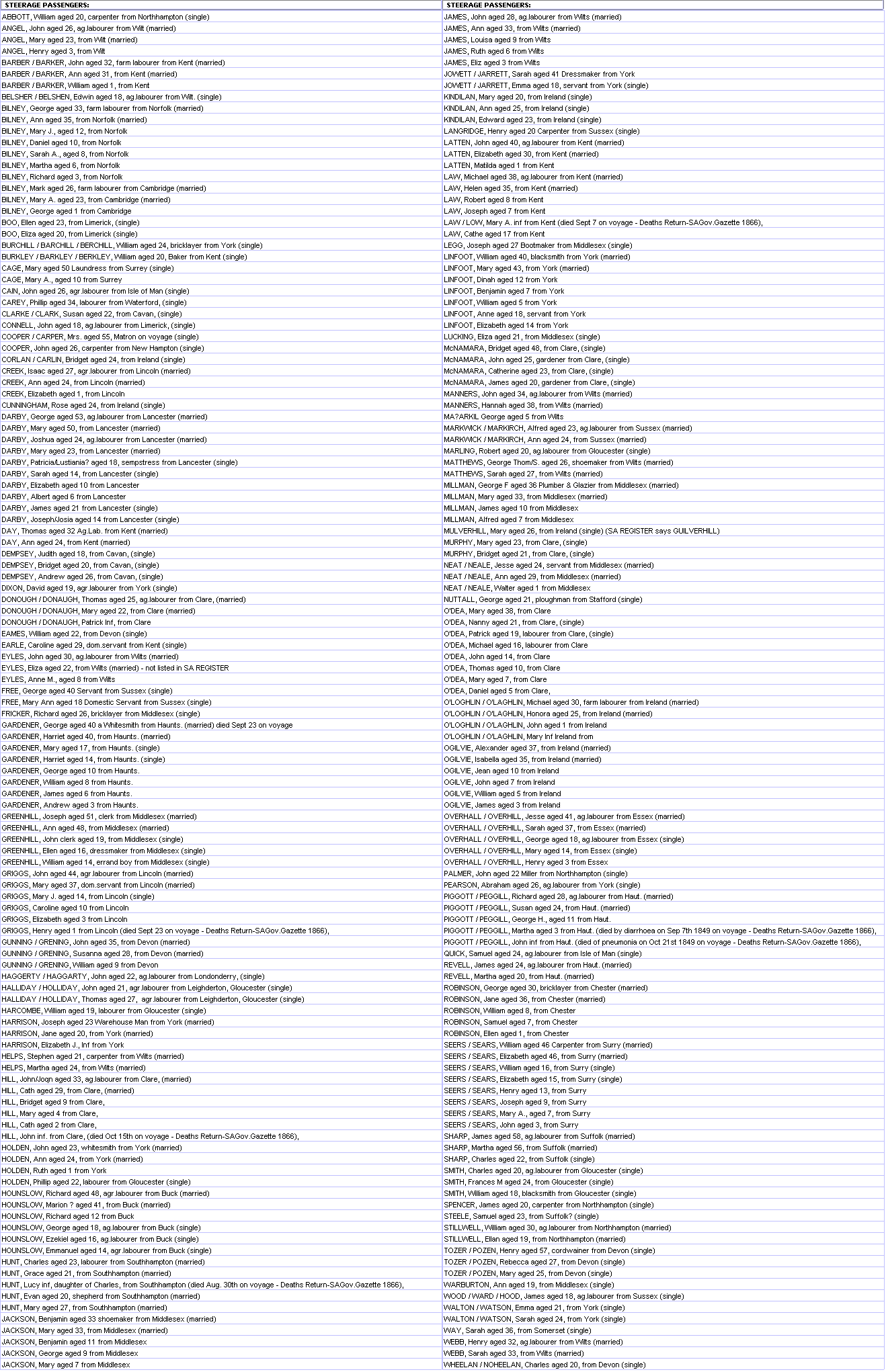 Richard PIGGOTT and his family travelled to Portsmouth in 1849 and set sail on 18th July at 8 o'clock, bound for Port Adelaide, South Australia, and a new life. They emigrated aboard the DUKE OF WELLINGTON whose master was Capt RM Miller. By this time they had a daughter Martha (christened 31st May 1846 at Headley) and a son John (no certificate so far found, but born almost certainly in 1849, possibly in Yorkshire).

We have significant details of this ship, and also the full passenger list for this voyage, and it confirms the sad events which struck this family on the journey - the death of both small children at sea - Martha by diarrhoea on 7th Sep 1849 and John of pneumonia on 21st Oct 1849. How their parents coped with this double tragedy we can scarcely guess at. The parents arrived childless at Port Adelaide on 9th Nov 1849. Curiously, there is also an 11-year-old George H Piggott listed with this family group, who is recorded as surviving the voyage and doubtless went on to grow up in Australia. He may have been Richard's nephew, but within our family we have no record of this individual beyond this single mention of him. Nor is there an appropriate Headley census record for this youngster.

The Piggotts travelled out with another family from the village - that of George and Harriet Gardner. A fact discovered when searching for other possible Hampshire folk on that voyage of the DUKE OF WELLINGTON. When one looks at the passenger listings, however, one finds that the father of that family, George Gardner, also died at sea. What a disaster it must have been for them. What on earth were conditions like on that vessel? Besides Gardner and little Martha and John, another three infants are recorded as dying aboard ship on their way to Australia.