MY FAMILIES LEFT CORNWALL, LONDON, KENT and SURREY
People emigrated for many reasons. Whilst some fled from religious persecution, most left for economical reasons, especially poverty at home and the inducement of a new life abroad.

Whilst reading some of the passenger lists between June and December 1848, we realised that many of the Cornish passengers had chosen to emigrate to South Australia together, thus leaving their villages almost deserted.

Thousands of people chose to migrate to the colony of South Australia following the discovery of rich deposits of copper at Kapunda c.1844 and Burra c.1845.

A SHORT HISTORY OF MINING in Cornwall and South Australia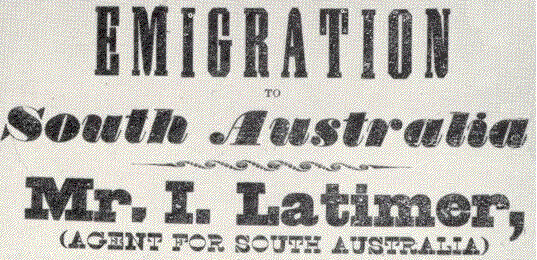 CLICK the above Notice for a bigger image.